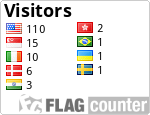 Kantajew Temple of Dinajpur: An Exhibition of Rich Cultural Heritage
Kantaji temple (Kantajew or Kantajeu), one of the picturesque tourist attraction of Bangladesh, located in Dinajpur district; one mile west from Dinajpur-Thakurgaon Highway close to the River "Dhepa". You can reach there by Bus, Rickshaw or Motor bike from the town. If plan to go by bus, you should get down at the place named as 'Kantanagar' then walk to the temple.
This Temple was built by Maharaja Pran Nath and his adopted son Maharaja Ram Nath. Construction was started in 1702 CE and ended in 1752 CE. The temple is a three storeyd square shaped building of about 50 feet high. It was built originally as Nava-Ratna (Nine Domed) style. In 1897, a strong earthquake has destroyed its architectural design and given the figure shown today.  The whole temple was furnished by amazing terracotta design. So many characters of Hindu mythology have been placed as in the wall of the sanctuary.
The unique design of Kantaji temple is an example of our rich cultural heritage. It will give you a lot of pleasure. In our opinion; it is one of the must visiting places of Bangladesh.




















Last Modified: June 10, 2012




All right reserved