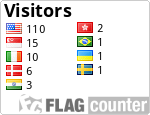 Aseel: A Famous Fighting Fowl for Traditional Cock Fight in Bangladesh
In rural area, cock fight is a popular game in Bangladesh. The Aseel cock is famous for this type of games. It is a rare species of fowls comes from southern India.  It has tall and thin body with strong long neck. Legs are long with sharp nails. Short and joined comb sticks on the top of the head. It grows up to 30 inch (75 cm) high with a weight of about 5 kg. Aseels may be found in wide varieties of colors. This short tempered cock often attacks passers-by. It is breed especially for cock fighting.
Sarail Thana of Brahmanbaria District possesses the long heritage of breeding the Aseels in Bangladesh. It is a tough job to care and nourishment of this kind of domestic fowls, because it is susceptible for many diseases. For this reason the Aseel become very precious among the pets. A pair of Aseels may be sold by over 30,000 BDT (400 USD).
Among the fighting cocks, Aseel is the best for this purpose. If you put two Aseel cocks together in an open space, the game starts. They fight for hours until victory. You have to separate the looser one, otherwise it must be killed. In many festivals the fascinating cockfights enchant spectators in Bangladesh.





















Last Modified: June 15, 2012




All right reserved